Experience The CAMICO Difference
Professional Liability Insurance for CPAs
When it comes to Accountants Professional Liability Insurance, most CPAs want a program that offers robust coverages to address practice exposure needs, and risk management guidance to help navigate the challenges of the profession. CAMICO understands that an insurance policy alone is not a solution for reducing risks. That is why in addition to a feature-rich policy, CAMICO policyholders have unlimited, no-cost access to top-quality in-house experts, risk management advice, online resources and more – all custom-designed for CPAs.
No one knows more about the profession, because we provide Professional Liability Insurance and risk management for CPAs only — it's all we've done for 37 years and why more than 8,000 CPA firms insure with CAMICO.
Review services and advice on high-risk federal tax issues related to estate, gift and corporate tax work.
Incentives for early reporting such as 50% deductible reduction up to a maximum reduction of $50,000.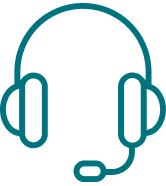 Consult with in-house experts (CPAs and other specialists) on loss prevention, tax, A&A, and much more.
Potential Claims Counseling
Potential claims expenses are absorbed by CAMICO and are not applied against the firm's limit of liability or deductible.
Includes 100+ sample engagement letters, 200+ articles, newsletters, alerts, FAQs, war stories, and resource centers.
In the event of a claim, experienced Claims Specialists will develop a plan of action with you to resolve the matter effectively, efficiently and equitably.
For additional information about CAMICO's insurance program and services, contact:

As an insurance company that solely focuses on CPAs, CAMICO understands the day-to-day challenges and concerns CPAs face. Since 1986, CAMICO has stayed true to its promise to provide CPA firms with a stable source of CPA Professional Liability Insurance. CAMICO understands that insurance alone is not a solution for reducing risks – policyholders have unlimited access to high-quality risk management services, expertise, resources, and tools – all custom-designed for CPAs.
Why our policyholders choose CAMICO
The customer service is outstanding, and when I call CAMICO, I usually get to speak with the people I spoke with on earlier calls—they are always there for me!
Patty Havard, CPA/CFF
Patricia Havard PC
My experience with CAMICO has been great. Their customer service is second to none. Our firm's representative at CAMICO is extremely responsive, thoroughly answers any questions we have, and has our firm's best interests in mind.
Brandon Wenzel, CPA
Wenzel & Associates
When I call the hotlines or visit the online resource centers on the Members-Only Site, I get phenomenal loss prevention and best practices guidance. The proactive approach is one of the main reasons we're with CAMICO.
David G. Young, CPA
Young & Company CPAs LLP
CAMICO has been a great resource for us, and the company's staff members continue to prove why it is such a joy to work with them.
Brent Scott, CPA
Scott Consulting PLLC
CAMICO stood behind me and my firm with outstanding insurance and advice and an excellent selection of expert legal counsel. I would not hesitate to recommend CAMICO to any other CPA firm.
Donald Lucove, CPA
Lucove, Say & Company
We have looked at other carriers, but there are so many 'ins and outs' in professional liability that you realize it's not just the insurance—it's the resources and services you receive. We feel that CAMICO is well worth the money.
Susan Smolenski Chief Operating Officer
DeBoer, Baumann & Company, PLC