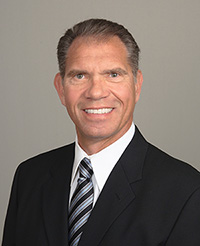 CAMICO, the nation's largest CPA-directed program of insurance and risk management for the accounting profession, has appointed Michael Ryder as Vice President of Sales, Marketing and Communications.
Ryder has more than 25 years of experience in professional liability insurance programs, sales and program development, marketing, management, and underwriting. Prior to joining CAMICO, he was executive underwriter for AmTrust E&S Insurance Services in San Diego, where he managed a portfolio of professional lines excess and surplus (E&S) products and was responsible for business development, relationship management, risk selection, and underwriting.
Ryder began his insurance career as a partner in IBSC Insurance Services in San Diego as vice president of marketing and sales, managing a variety of professional liability insurance programs and products before becoming president and CEO. He transitioned the company from a retail agency to a managing general underwriter (MGU)/program administrator. When IBSC was acquired by a national wholesaler in 2007, he stayed on as its national program director of specialty programs and was responsible for all professional lines program management, sales/marketing distribution, personnel, and underwriting. He earned a Bachelor of Arts in Economics from the University of Texas, Austin.
"Mike's experience and leadership in so many facets of professional insurance and risk management programs contribute significantly to CAMICO," said Ric Rosario, CPA, CEO and President of CAMICO. "His participation on our team also further strengthens the support we provide our policyholders."