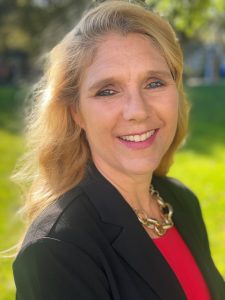 Shannon Comer was promoted to Vice President of Claims, effective March 31, 2023. In this role, Comer is responsible for the overall direction, coordination, and evaluation of the Claims department.
Comer has been with CAMICO since July 2021, learning the unique nature of claims that arise from CAMICO's CPA policyholders. She has been providing service to policyholders in her previous roles as a Claims Specialist, Claims Executive and Claims Manager. She succeeds Ken Wigboldy, who is retiring after serving as CAMICO's Vice President of Claims for more than eight and a half years.
"Shannon joined us with a strong background in insurance claims, which has served her well in her roles at CAMICO," said CAMICO President and CEO Ric Rosario. "With her extensive claims experience and proven team management skills, I know that her expertise will bring value to our senior team and the CAMICO program, as we continue to focus on our strategic goals and how we can best serve and support our policyholders."  
Comer began her insurance career as a claims adjuster and consultant, handling multiple casualty lines of insurance claims. Prior to CAMICO, Comer worked as a Specialty Claims Manager for Nationwide Excess and Surplus, and as a Claims Supervisor for The Hartford. She earned a Bachelor of Science in Organizational Communication from Arizona State University.
"I'm excited to continue to serve our policyholders, just from a new role," said Shannon Comer. "Our policyholders and delivering on the promise of the policy, has and will always be the main priority for Claims. I plan to focus on the continued development of our staff, as well as expenses and delivering quality support to our policyholders, while managing expenses on their behalf as well."