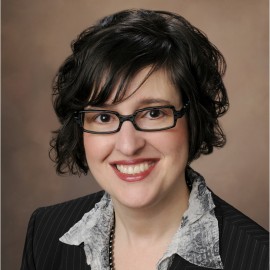 Carmen J. Aguiar, CPA, was elected to the CAMICO Board of Directors at the company's Annual Meeting on June 14, 2016.
Ms. Aguiar is the chief executive officer and founder of The Aguiar Group, located in Bellevue, WA. The multi-lingual firm offers tax, financial accounting, and consulting services to individuals, families, entrepreneurs, and small businesses. Ms. Aguiar regularly serves on corporate, not-for-profit, and government boards. She is past chairman of Plaza Bank, a community bank in Seattle, and served as board director of the Federal Home Loan Bank of Seattle.
She has served as chairman of the Washington Society of Certified Public Accountants (WSCPA) and governing council member of the American Institute of CPAs. Ms. Aguiar has also served on committees, councils, and task forces for numerous organizations, including the Internal Revenue Service District Director's Forum, Small Business Administration National Advisory Council, and the Bellevue Entrepreneur Center. She currently serves on the Foundation Board of the WSCPA and as an at-large member on the CAMICO Investment Committee; and is a past at-large member of the CAMICO Risk Management Committee. Ms. Aguiar received the President's Award and the Vincent Gervais Public Service Award in 1999 for her commitment and service to the WSCPA and was granted the Bellevue Business and Professional Women's Woman of the Year Award.

The entire CAMICO Board of Directors includes:
| | | |
| --- | --- | --- |
| Louis J. Barbich, CPA, (Chairman, 1986-2012) | California | 1986-present* |
| John A. Dodsworth, CPA (inactive) | California | 1986-present* |
| R. Pat Evans, CPA, CISA (Chairman, 2012-present) | Texas | 2003-present |
| James Sunseri | California | 2005-present |
| Carolyn C. Riticher, CPA, CVA | Georgia | 2006-present |
| Andrew M. Eassa, CPA/ABV, CVA | New York | 2007-present |
| Bryan C. Polster, CPA | California | 2007-present |
| Ric Rosario, CPA, CFE, CGMA (CAMICO CEO) | California | 2009-present |
| Deborah D. Lambert, CPA, CPCU | Illinois | 2015-present |
| Carmen J. Aguiar, CPA | Washington | 2016-present |