Accountants face unique challenges when it comes to CPA professional liability insurance, and finding the right provider can be difficult. However, a knowledgeable and experienced industry veteran can help you decide on the right company to trust with your insurance and risk management program.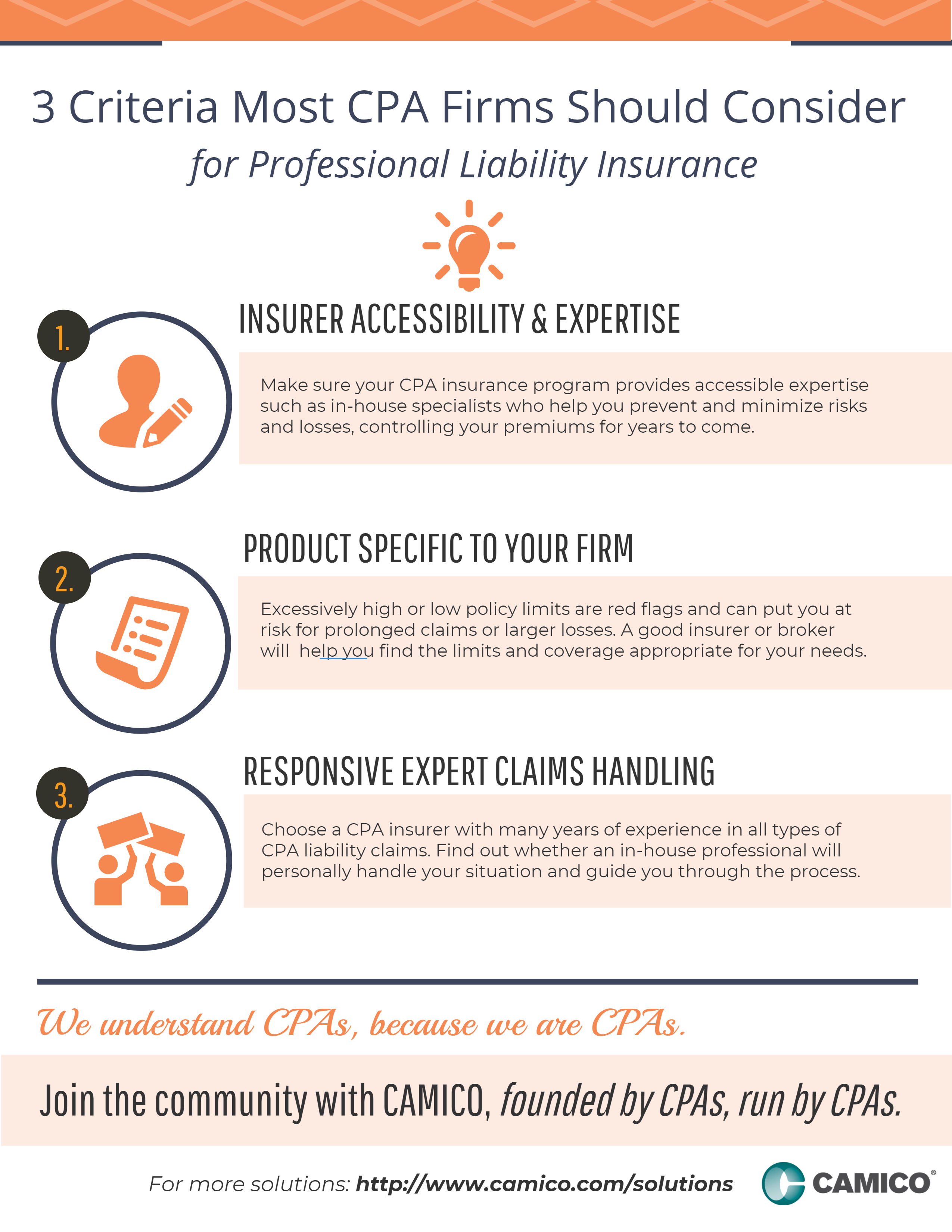 For more solutions: https://www.camico.com/solutions
Consider 3 key criteria most accounting firms (CPA) should consider when choosing a professional liability insurance provider.
INSURER ACCESSIBILITY & EXPERTISE:

a. Make sure your CPA insurance program provides accessible expertise such as in-house specialists who help you prevent and minimize risks and losses, controlling your premiums for years to come.

PRODUCT SPECIFIC TO YOUR FIRM
Excessively high or low policy limits are red flags and can put you at risk for prolonged claims or larger losses. Each accounting practice is unique—tax specialists have exposures that are different from those of auditors. A good insurer or broker will help you find the limits and coverage appropriate for your needs.
RESPONSIVE EXPERT CLAIMS HANDLING
Choose a CPA insurer with many years of experience in all types of CPA liability claims. Find out whether an in-house professional will personally handle your situation and guide you through the process.
Be sure to check if the Claims department provides a proactive defense to claims – not passive and reactionary. Upfront analysis enables the development and implementation of a strategy to resolve the matter in a focused manner.
For more solutions: https://www.camico.com/solutions